See also: Biome Concepts and Biome Colors.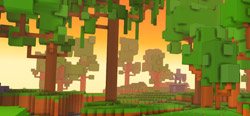 Biomes
are the environment of a given world. The biome determines what the surface will look like, what plants will spawn there, what enemies will likely appear, and the Lairs and Dungeons. Each type of world will have their own assortment of biomes.


Drowned World

Cursed Skylands

Igneous Islands

Ad blocker interference detected!
Wikia is a free-to-use site that makes money from advertising. We have a modified experience for viewers using ad blockers

Wikia is not accessible if you've made further modifications. Remove the custom ad blocker rule(s) and the page will load as expected.