Fiery Fighter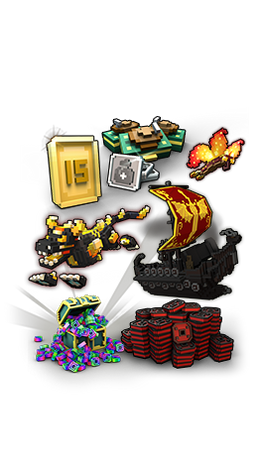 $49,99 USD
"
Hot style meets the hottest efficiency in this incendiary pack.

Heat things up with this seriously cool collection: a Dragon Tiger mount, a Feisty Flamedancer ally, 15 days of Patron, 3 Inventory Expanders, 90 Dragon Coins, and 5,000 Credits.
50 Patron Points
"
 

— Trove Store Description
Fiery Fighter is a item pack that gives players a start to their adventure with a fiery theme. It currently costs $49.99 USD and includes a mount, ally, patron pass, consumable items, dragon coins and credits.
Includes
This pack includes the following:
Ad blocker interference detected!
Wikia is a free-to-use site that makes money from advertising. We have a modified experience for viewers using ad blockers

Wikia is not accessible if you've made further modifications. Remove the custom ad blocker rule(s) and the page will load as expected.