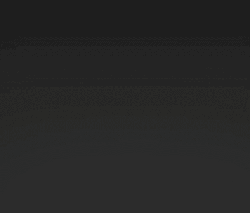 Mastery Rank is a type of level achieved by adding new unlockable items to the collection, as well as increasing character level. 
Different items grant different numbers of Mastery Points. 25 points are required to achieve levels 1-5, 50 points are required for levels 6-10, 75 points are required for levels 10-20, 100 points are required for levels 21 through 300, and for levels 301+ the points required is half the next mastery rank (e.g. leveling up to Mastery 301 will require 151 Mastery Points, and leveling to Mastery 302 will require 152 Mastery Points). See the chart below for more details on points required/accumulated for each rank.
Players can see their current Mastery Rank on the yellow bar in the top left corner of the screen. Mastery rank and rewards are also visible in the third tab of the Character Sheet. Players can also use the command /mastery to check their individual/total collected mastery points.
Every Mastery Rank achieved will give the player 0.5% Maximum Health, 0.15% Damage, and 2 Power Rank, for a total of 300% Maximum Health, 90% Damage, and 1,200 Power Rank at level 600.
Additionally, certain ranks will grant various rewards when unlocked. Items granted by mastery leveling will not give additional Mastery Points.
As of the Adventure Update, mastery is uncapped but as far as collectible rewards, the final reward is granted at 600 (that being the mount Huirakhan, the Immortal Flame). Going anywhere beyond levels 601 will only grant the additional stats given upon every level but do not grant any additional rewards (items, collectibles, etc.), however more rewards will be added through additional updates. The amount of mastery that is displayed that players can achieve (although this cannot currently be obtained) is at 1,000 Mastery Rank, but infinite levels can be obtained until the player has collected every item in the game. As such, the Chaos Factor at max level cannot be earned and will be removed from anyone who had previously achieved it. Through the weekly Leaderboards, Gold names will be given for one week to the top 2,000 players with the highest mastery points total the previous week.
Earning Mastery
Current Mastery Levels
This list only displays up to Mastery Rank 600 as it is not currently possible to obtain enough Mastery Points to reach higher ranks, and they do not currently have any set rewards except for stat boosts.
Mastery Level

Points

Total Points

Reward
1
25
0
-
2
25
25
Forum Posting Privileges
3
25
50
Cubits x500
4
25
75
-
5
50
100
-
6
50
150
Cubits x500
7
50
200
-
8
50
250
+1 Flask Capacity
9
50
300
-
10
75
350
Qubesly
11
75
425
Cubits x500
12
75
500
-
13
75
575
Cubits x500
14
75
650
-
15
75
725
+10 Lasermancy
16
75
800
Cubits x500
17
75
875
-
18
75
950
Cubits x500
19
75
1,025
+20% Crafting Speed
20
100
1,100
Trading Post and Marketplace Access
If Referred by another player (PC ONLY):
Class Coin
21
100
1,200
Shadome
22
100
1,300
Cubits x500
23
100
1,400
+1 Flask Capacity
24
100
1,500
-
25
100
1,600
-
26
100
1,700
Cubits x500
27
100
1,800
-
28
100
1,900
Cubits x500
29
100
2,000
-
30
100
2,100
Regal Recliner
31
100
2,200
Credits x100
32
100
2,300
-
33
100
2,400
Cubits x1,000
34
100
2,500
-
35
100
2,600
+10 Lasermancy
36
100
2,700
Credits x100
37
100
2,800
-
38
100
2,900
Cubits x1,000
39
100
3,000
+20% Crafting Speed
40
100
3,100
Adept's Wings
41
100
3,200
Credits x100
42
100
3,300
-
43
100
3,400
Cubits x1,000
44
100
3,500
-
45
100
3,600
+1 Flask Capacity
46
100
3,700
Credits x100
47
100
3,800
-
48
100
3,900
Cubits x1,000
49
100
4,000
-
50
100
4,100
Infinium Mega-Skater
| Mastery Level | Points | Total Points | Reward |
| --- | --- | --- | --- |
| 51 | 100 | 4,200 | Credits x100 |
| 52 | 100 | 4,300 | - |
| 53 | 100 | 4,400 | Cubits x1,000 |
| 54 | 100 | 4,500 | - |
| 55 | 100 | 4,600 | +10 Lasermancy |
| 56 | 100 | 4,700 | Credits x100 |
| 57 | 100 | 4,800 | - |
| 58 | 100 | 4,900 | Cubits x1,000 |
| 59 | 100 | 5,000 | +20% Crafting Speed |
| 60 | 100 | 5,100 | Infinidome |
| 61 | 100 | 5,200 | Credits x100 |
| 62 | 100 | 5,300 | - |
| 63 | 100 | 5,400 | Cubits x1,000 |
| 64 | 100 | 5,500 | - |
| 65 | 100 | 5,600 | +1 Flask Capacity |
| 66 | 100 | 5,700 | Credits x100 |
| 67 | 100 | 5,800 | - |
| 68 | 100 | 5,900 | Cubits x1,000 |
| 69 | 100 | 6,000 | - |
| 70 | 100 | 6,100 | Clipper of the Master |
| 71 | 100 | 6,200 | Credits x100 |
| 72 | 100 | 6,300 | - |
| 73 | 100 | 6,400 | Cubits x1,000 |
| 74 | 100 | 6,500 | - |
| 75 | 100 | 6,600 | +10 Lasermancy |
| 76 | 100 | 6,700 | Credits x100 |
| 77 | 100 | 6,800 | - |
| 78 | 100 | 6,900 | Cubits x1,000 |
| 79 | 100 | 7,000 | +20% Crafting Speed |
| 80 | 100 | 7,100 | Sail of the Master |
| 81 | 100 | 7,200 | Credits x100 |
| 82 | 100 | 7,300 | - |
| 83 | 100 | 7,400 | Cubits x1,000 |
| 84 | 100 | 7,500 | - |
| 85 | 100 | 7,600 | +1 Flask Capacity |
| 86 | 100 | 7,700 | Credits x100 |
| 87 | 100 | 7,800 | - |
| 88 | 100 | 7,900 | Cubits x1,000 |
| 89 | 100 | 8,000 | - |
| 90 | 100 | 8,100 | Cycle of the Master |
| 91 | 100 | 8,200 | Credits x100 |
| 92 | 100 | 8,300 | - |
| 93 | 100 | 8,400 | Cubits x1,000 |
| 94 | 100 | 8,500 | - |
| 95 | 100 | 8,600 | +10 Lasermancy |
| 96 | 100 | 8,700 | Credits x100 |
| 97 | 100 | 8,800 | - |
| 98 | 100 | 8,900 | Cubits x1,000 |
| 99 | 100 | 9,000 | +20% Crafting Speed |
| 100 | 100 | 9,100 | Dragon Hoard Deposition |
| Mastery Level | Points | Total Points | Reward |
| --- | --- | --- | --- |
| 101 | 100 | 9,200 | |
| 102 | 100 | 9,300 | |
| 103 | 100 | 9,400 | |
| 104 | 100 | 9,500 | |
| 105 | 100 | 9,600 | |
| 106 | 100 | 9,700 | |
| 107 | 100 | 9,800 | |
| 108 | 100 | 9,900 | |
| 109 | 100 | 10,000 | |
| 110 | 100 | 10,100 | Master's Wings |
| 111 | 100 | 10,200 | |
| 112 | 100 | 10,300 | |
| 113 | 100 | 10,400 | |
| 114 | 100 | 10,500 | |
| 115 | 100 | 10,600 | |
| 116 | 100 | 10,700 | |
| 117 | 100 | 10,800 | |
| 118 | 100 | 10,900 | |
| 119 | 100 | 11,000 | |
| 120 | 100 | 11,100 | Master Angler's Rod |
| 121 | 100 | 11,200 | |
| 122 | 100 | 11,300 | |
| 123 | 100 | 11,400 | |
| 124 | 100 | 11,500 | |
| 125 | 100 | 11,600 | |
| 126 | 100 | 11,700 | |
| 127 | 100 | 11,800 | |
| 128 | 100 | 11,900 | |
| 129 | 100 | 12,000 | |
| 130 | 100 | 12,100 | Monarch Dragonling |
| 131 | 100 | 12,200 | |
| 132 | 100 | 12,300 | |
| 133 | 100 | 12,400 | |
| 134 | 100 | 12,500 | |
| 135 | 100 | 12,600 | |
| 136 | 100 | 12,700 | |
| 137 | 100 | 12,800 | |
| 138 | 100 | 12,900 | |
| 139 | 100 | 13,000 | |
| 140 | 100 | 13,100 | Domed Dragoncrown |
| 141 | 100 | 13,200 | |
| 142 | 100 | 13,300 | |
| 143 | 100 | 13,400 | |
| 144 | 100 | 13,500 | |
| 145 | 100 | 13,600 | |
| 146 | 100 | 13,700 | |
| 147 | 100 | 13,800 | |
| 148 | 100 | 13,900 | |
| 149 | 100 | 14,000 | |
| 150 | 100 | 14,100 | Monarch Dragon Fledgling |
| 151 | 100 | 14,200 | |
| 152 | 100 | 14,300 | |
| 153 | 100 | 14,400 | |
| 154 | 100 | 14,500 | |
| 155 | 100 | 14,600 | |
| 156 | 100 | 14,700 | |
| 157 | 100 | 14,800 | |
| 158 | 100 | 14,900 | |
| 159 | 100 | 15,000 | |
| 160 | 100 | 15,100 | Master Cheep Emblem |
| 161 | 100 | 15,200 | |
| 162 | 100 | 15,300 | |
| 163 | 100 | 15,400 | |
| 164 | 100 | 15,500 | |
| 165 | 100 | 15,600 | |
| 166 | 100 | 15,700 | |
| 167 | 100 | 15,800 | |
| 168 | 100 | 15,900 | |
| 169 | 100 | 16,000 | |
| 170 | 100 | 16,100 | Master Magician's Emblem |
| 171 | 100 | 16,200 | |
| 172 | 100 | 16,300 | |
| 173 | 100 | 16,400 | |
| 174 | 100 | 16,500 | |
| 175 | 100 | 16,600 | |
| 176 | 100 | 16,700 | |
| 177 | 100 | 16,800 | |
| 178 | 100 | 16,900 | |
| 179 | 100 | 17,000 | |
| 180 | 100 | 17,100 | Master's Command |
| 181 | 100 | 17,200 | |
| 182 | 100 | 17,300 | |
| 183 | 100 | 17,400 | |
| 184 | 100 | 17,500 | |
| 185 | 100 | 17,600 | |
| 186 | 100 | 17,700 | |
| 187 | 100 | 17,800 | |
| 188 | 100 | 17,900 | |
| 189 | 100 | 18,000 | |
| 190 | 100 | 18,100 | Master's Arsenal |
| 191 | 100 | 18,200 | |
| 192 | 100 | 18,300 | |
| 193 | 100 | 18,400 | |
| 194 | 100 | 18,500 | |
| 195 | 100 | 18,600 | |
| 196 | 100 | 18,700 | |
| 197 | 100 | 18,800 | |
| 198 | 100 | 18,900 | |
| 199 | 100 | 19,000 | |
| 200 | 100 | 19,100 | Monarch Dragon |
| Mastery Level | Points | Total Points | Reward |
| --- | --- | --- | --- |
| 201 | 100 | 19,200 | |
| 202 | 100 | 19,300 | |
| 203 | 100 | 19,400 | |
| 204 | 100 | 19,500 | |
| 205 | 100 | 19,600 | |
| 206 | 100 | 19,700 | |
| 207 | 100 | 19,800 | |
| 208 | 100 | 19,900 | |
| 209 | 100 | 20,000 | |
| 210 | 100 | 20,100 | King Qubesly |
| 211 | 100 | 20,200 | |
| 212 | 100 | 20,300 | |
| 213 | 100 | 20,400 | |
| 214 | 100 | 20,500 | |
| 215 | 100 | 20,600 | |
| 216 | 100 | 20,700 | |
| 217 | 100 | 20,800 | |
| 218 | 100 | 20,900 | |
| 219 | 100 | 21,000 | |
| 220 | 100 | 21,100 | Radiant Sovereigns x5 |
| 221 | 100 | 21,200 | |
| 222 | 100 | 21,300 | |
| 223 | 100 | 21,400 | |
| 224 | 100 | 21,500 | |
| 225 | 100 | 21,600 | |
| 226 | 100 | 21,700 | |
| 227 | 100 | 21,800 | |
| 228 | 100 | 21,900 | |
| 229 | 100 | 22,000 | |
| 230 | 100 | 22,100 | Most Radiant Crown |
| 231 | 100 | 22,200 | |
| 232 | 100 | 22,300 | |
| 233 | 100 | 22,400 | |
| 234 | 100 | 22,500 | |
| 235 | 100 | 22,600 | |
| 236 | 100 | 22,700 | |
| 237 | 100 | 22,800 | |
| 238 | 100 | 22,900 | |
| 239 | 100 | 23,000 | |
| 240 | 100 | 23,100 | Masterious Orb |
| 241 | 100 | 23,200 | |
| 242 | 100 | 23,300 | |
| 243 | 100 | 23,400 | |
| 244 | 100 | 23,500 | |
| 245 | 100 | 23,600 | |
| 246 | 100 | 23,700 | |
| 247 | 100 | 23,800 | |
| 248 | 100 | 23,900 | |
| 249 | 100 | 24,000 | |
| 250 | 100 | 24,100 | Golden Dragon Effigy |
| 251 | 100 | 24,200 | |
| 252 | 100 | 24,300 | |
| 253 | 100 | 24,400 | |
| 254 | 100 | 24,500 | |
| 255 | 100 | 24,600 | |
| 256 | 100 | 24,700 | |
| 257 | 100 | 24,800 | |
| 258 | 100 | 24,900 | |
| 259 | 100 | 25,000 | |
| 260 | 100 | 25,100 | Goldwing Falkanzer Cub |
| 261 | 100 | 25,200 | |
| 262 | 100 | 25,300 | |
| 263 | 100 | 25,400 | |
| 264 | 100 | 25,500 | |
| 265 | 100 | 25,600 | |
| 266 | 100 | 25,700 | |
| 267 | 100 | 25,800 | |
| 268 | 100 | 25,900 | |
| 269 | 100 | 26,000 | |
| 270 | 100 | 26,100 | Eclipse Key Codex |
| 271 | 100 | 26,200 | |
| 272 | 100 | 26,300 | |
| 273 | 100 | 26,400 | |
| 274 | 100 | 26,500 | |
| 275 | 100 | 26,600 | |
| 276 | 100 | 26,700 | |
| 277 | 100 | 26,800 | |
| 278 | 100 | 26,900 | |
| 279 | 100 | 27,000 | |
| 280 | 100 | 27,100 | Mastery Pinata Manuscript |
| 281 | 100 | 27,200 | |
| 282 | 100 | 27,300 | |
| 283 | 100 | 27,400 | |
| 284 | 100 | 27,500 | |
| 285 | 100 | 27,600 | |
| 286 | 100 | 27,700 | |
| 287 | 100 | 27,800 | |
| 288 | 100 | 27,900 | |
| 289 | 100 | 28,000 | |
| 290 | 100 | 28,100 | Mark of Mastery |
| 291 | 100 | 28,200 | |
| 292 | 100 | 28,300 | |
| 293 | 100 | 28,400 | |
| 294 | 100 | 28,500 | |
| 295 | 100 | 28,600 | |
| 296 | 100 | 28,700 | |
| 297 | 100 | 28,800 | |
| 298 | 100 | 28,900 | |
| 299 | 100 | 29,000 | |
| 300 | 151 | 29,100 | Valkizer, King of Dragons |
| Mastery Level | Points | Total Points | Reward |
| --- | --- | --- | --- |
| 301 | 151 | 29,251 | |
| 302 | 152 | 29,402 | |
| 303 | 152 | 29,554 | |
| 304 | 153 | 29,706 | |
| 305 | 153 | 29,859 | |
| 306 | 154 | 30,012 | |
| 307 | 154 | 30,166 | |
| 308 | 155 | 30,320 | |
| 309 | 155 | 30,475 | |
| 310 | 156 | 30,630 | Masterful Castle Wall |
| 311 | 156 | 30,786 | |
| 312 | 157 | 30,942 | |
| 313 | 157 | 31,099 | |
| 314 | 158 | 31,256 | |
| 315 | 158 | 31,414 | |
| 316 | 159 | 31,572 | |
| 317 | 159 | 31,731 | |
| 318 | 160 | 31,890 | |
| 319 | 160 | 32,050 | |
| 320 | 161 | 32,210 | Radiant Sovereign x5 |
| 321 | 161 | 32,371 | |
| 322 | 162 | 32,532 | |
| 323 | 162 | 32,694 | |
| 224 | 163 | 32,856 | |
| 225 | 163 | 33,019 | |
| 226 | 164 | 33,182 | |
| 227 | 164 | 33,346 | |
| 228 | 165 | 33,510 | |
| 229 | 165 | 33,675 | |
| 330 | 166 | 33,840 | Blue Gem Dust Journal |
| 331 | 166 | 34,006 | |
| 332 | 167 | 34,172 | |
| 333 | 167 | 34,339 | |
| 334 | 168 | 34,506 | |
| 335 | 168 | 34,674 | |
| 336 | 169 | 34,842 | |
| 337 | 169 | 35,011 | |
| 338 | 170 | 35,180 | |
| 339 | 170 | 35,350 | |
| 340 | 171 | 35,520 | Princely Frogling |
| 341 | 171 | 35,691 | |
| 342 | 172 | 35,862 | |
| 343 | 172 | 36,034 | |
| 344 | 173 | 36,206 | |
| 345 | 173 | 36,379 | |
| 346 | 174 | 36,552 | |
| 347 | 174 | 36,726 | |
| 348 | 175 | 36,900 | |
| 349 | 175 | 37,075 | |
| 350 | 176 | 37,250 | Master Musicart |
| 351 | 176 | 37,426 | |
| 352 | 177 | 37,602 | |
| 353 | 177 | 37,779 | |
| 354 | 178 | 37,956 | |
| 355 | 178 | 38,134 | |
| 356 | 179 | 38,312 | |
| 357 | 179 | 38,491 | |
| 358 | 180 | 38,670 | |
| 359 | 180 | 38,850 | |
| 360 | 181 | 39,030 | Llamaste, the Transcendent |
| 361 | 181 | 39,211 | |
| 362 | 182 | 39,392 | |
| 363 | 182 | 39,574 | |
| 364 | 183 | 39,756 | |
| 365 | 183 | 39,939 | |
| 366 | 184 | 40,122 | |
| 367 | 184 | 40,306 | |
| 368 | 185 | 40,490 | |
| 369 | 185 | 40,675 | |
| 370 | 186 | 40,860 | 50px Stone Suzerian Mask |
| 371 | 186 | 41,046 | |
| 372 | 187 | 41,232 | |
| 373 | 187 | 41,419 | |
| 374 | 188 | 41,606 | |
| 375 | 188 | 41,794 | |
| 376 | 189 | 41,982 | |
| 377 | 189 | 42,171 | |
| 378 | 190 | 42,360 | |
| 379 | 190 | 42,550 | |
| 380 | 191 | 42,740 | Starry Might |
| 381 | 191 | 42,931 | |
| 382 | 192 | 43,122 | |
| 383 | 192 | 43,314 | |
| 384 | 193 | 43,506 | |
| 385 | 193 | 43,699 | |
| 386 | 194 | 43,892 | |
| 387 | 194 | 44,086 | |
| 388 | 195 | 44,280 | |
| 389 | 195 | 44,475 | |
| 390 | 196 | 44,670 | 50px Stone Suzerian Dragoncrown |
| 391 | 196 | 44,866 | |
| 392 | 197 | 45,062 | |
| 393 | 197 | 45,259 | |
| 394 | 198 | 45,456 | |
| 395 | 198 | 45,654 | |
| 396 | 199 | 45,852 | |
| 397 | 199 | 46,051 | |
| 398 | 200 | 46,250 | |
| 399 | 200 | 46,450 | |
| 400 | 201 | 46,650 | Blessing of Lucielle |
| Mastery Level | Points | Total Points | Reward |
| --- | --- | --- | --- |
| 401 | 201 | 46,851 | |
| 402 | 202 | 47,052 | |
| 403 | 202 | 47,254 | |
| 404 | 203 | 47,456 | |
| 405 | 203 | 47,659 | |
| 406 | 204 | 47,862 | |
| 407 | 204 | 48,066 | |
| 408 | 205 | 48,270 | |
| 409 | 205 | 48,475 | |
| 410 | 206 | 48,680 | Masterful Castle Gate |
| 411 | 206 | 48,886 | |
| 412 | 207 | 49,092 | |
| 413 | 207 | 49,299 | |
| 414 | 208 | 49,506 | |
| 415 | 208 | 49,714 | |
| 416 | 209 | 49,922 | |
| 417 | 209 | 50,131 | |
| 418 | 210 | 50,340 | |
| 419 | 210 | 50,550 | |
| 420 | 211 | 50,760 | Radiant Sovereign x10 |
| 421 | 211 | 50,971 | |
| 422 | 212 | 51,182 | |
| 423 | 212 | 51,394 | |
| 424 | 213 | 51,606 | |
| 425 | 213 | 51,819 | |
| 426 | 214 | 52,032 | |
| 427 | 214 | 52,246 | |
| 428 | 215 | 52,460 | |
| 429 | 215 | 52,675 | |
| 430 | 216 | 52,890 | Yellow Gem Dust Journal |
| 431 | 216 | 53,106 | |
| 432 | 217 | 53,322 | |
| 433 | 217 | 53,539 | |
| 434 | 218 | 53,756 | |
| 435 | 218 | 53,974 | |
| 436 | 219 | 54,192 | |
| 437 | 219 | 54,411 | |
| 438 | 220 | 54,630 | |
| 439 | 220 | 54,850 | |
| 440 | 221 | 55,070 | Deluxe Darter Cart |
| 441 | 221 | 55,291 | |
| 442 | 222 | 55,512 | |
| 443 | 222 | 55,734 | |
| 444 | 223 | 55,956 | |
| 445 | 223 | 56,179 | |
| 446 | 224 | 56,402 | |
| 447 | 224 | 56,626 | |
| 448 | 225 | 56,850 | |
| 449 | 225 | 57,075 | |
| 450 | 226 | 57,300 | Radiant Sovereign x20 |
| 451 | 226 | 57,526 | |
| 452 | 227 | 57,752 | |
| 453 | 227 | 57,979 | |
| 454 | 228 | 58,206 | |
| 455 | 228 | 58,434 | |
| 456 | 229 | 58,662 | |
| 457 | 229 | 58,891 | |
| 458 | 230 | 59,120 | |
| 459 | 230 | 59,350 | |
| 460 | 231 | 59,580 | Golden Glitterbug |
| 461 | 231 | 59,811 | |
| 462 | 232 | 60,042 | |
| 463 | 232 | 60,274 | |
| 464 | 233 | 60,506 | |
| 465 | 233 | 60,739 | |
| 466 | 234 | 60,972 | |
| 467 | 234 | 61,206 | |
| 468 | 235 | 61,440 | |
| 469 | 235 | 61,675 | |
| 470 | 236 | 61,910 | 50px Royal Reeler |
| 471 | 236 | 62,146 | |
| 472 | 237 | 62,382 | |
| 473 | 237 | 62,619 | |
| 474 | 238 | 62,856 | |
| 475 | 238 | 63,094 | |
| 476 | 239 | 63,332 | |
| 477 | 239 | 63,571 | |
| 478 | 240 | 63,810 | |
| 479 | 240 | 64,050 | |
| 480 | 241 | 64,290 | Radiant Sovereign x10 |
| 481 | 241 | 64,531 | |
| 482 | 242 | 64,772 | |
| 483 | 242 | 65,014 | |
| 484 | 243 | 65,256 | |
| 485 | 243 | 65,499 | |
| 486 | 244 | 65,742 | |
| 487 | 244 | 65,986 | |
| 488 | 245 | 66,230 | |
| 489 | 245 | 66,475 | |
| 490 | 246 | 66,720 | Fishing Lure Factuary |
| 491 | 246 | 66,966 | |
| 492 | 247 | 67,212 | |
| 493 | 247 | 67,459 | |
| 494 | 248 | 67,706 | |
| 495 | 248 | 67,954 | |
| 496 | 249 | 68,202 | |
| 497 | 249 | 68,451 | |
| 498 | 250 | 68,700 | |
| 499 | 250 | 68,950 | |
| 500 | 251 | 69,200 | Kazarin, Dancer in the Clouds |
Mastery Level

Points

Total Points

Reward
501
251
69,451
502
252
69,702
503
252
69,954
504
253
70,206
505
253
70,459
506
254
70,712
507
254
70,966
508
255
71,220
509
255

71,

475

51

0
256
71,730
Masterful Castle Tower
511
255
71,986
512
257
72,242
513
257
72,499
514
258
72,756
515
258
73,014
516
259
73,272
517
259
73,531
518
260
73,790
519
260
74,050
520
261
74,310
Radiant Sovereign x10
521
261
74,571
522
262
74,832
523
262
75,094
524
263
75,356
525
263
75,619
526
264
75,882
527
264
76,146
528
265
76,410
529
265
76,675
530
266
76,940
Red Gem Dust Journal
531
266
77,206
532
267
77,472
533
267
77,739
534
268
78,006
535
268
78,274
536
269
78,542
537
269
78,811
538
270
79,080
539
270
79,350
540
271
79,620
Mantle of Mastery
541
271
79,891
542
272
80,162
543
272
80,434
544
273
80,706
545
273
80,979
546
274
81,252
547
274
81,526
548
275
81,800
549
275
82,075
550
276
82,350
Mega Mechscavator
551
276
82,626
552
277
82,902
553
277
83,179
554
278
83,456
555
278
83,734
556
279
83,012
557
279
84,291
558
280
84,570
559
280
84,850
560
281
84,130
Sumptuous Sail
561
281
85,411
562
282
85,692
563
282
85,974
564
283
86,256
565
283
86,539
566
284
86,822
567
284
87,106
568
285
87,390
569
285
87,675
570
286
87,960
Aurattus, the Magnanimouse
571
286
88,246
572
287
88,532
573
287
88,819
574
288
89,106
575
288
89,394
576
289
89,682
577
289
89,971
578
290
90,260
579
290
90,550
580
291
90,840
Radiant Sovereign x10
581
291
91,131
582
292
91,422
583
292
91,714
584
293
92,006
585
293
92,299
586
294
92,592
587
294
92,886
588
295
93,180
589
295
93,475
590
296
93,770
Master's Catamaran
591
296
94,066
592
297
94,362
593
297
94,659
594
298
94,956
595
298
95,254
596
299
95,552
597
299
95,851
598
300
96,150
599
300
96,250
600
301
96,750
Huirakhan, the Immortal Flame