~ Warning, this site may contain spoilers! Use under your own discretion. ~
Welcome to the
Trove Wiki
is a comprehensive reference written and maintained by the players. This is an Online Information Source about
Trove
, the Voxel
MMO Action RPG
game created by
Trion Worlds
. This is a collaborative community website that
Anyone
, including yourself, can edit. Discover, share and add your knowledge! But please read our
rules
first.
Trove Wiki is a community driven site that anyone can contribute to. The admins are neither part of the main Wikia staff nor hired or paid by the development team.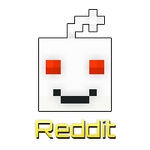 The people of Luminopolis are at war! Who's side will you join?
Join our community on Discord! We discuss everything Trove related and run awesome giveaways and events. We are looking for more people to join our community!

We also notify you when Trion Worlds goes live, servers go down, and patch notes go up, so feel free to join us!.
LINK | Code: 84b8vGV
Duration:
May 15, 2018 - May 21, 2018
See more Chaos Chest Loot

~~ Heroes ~~
(March 27, 2017)
See more patch notes...
Trove
PC
Console